DCC's guiding mission is to conserve lands that significantly benefit the public by protecting the ecological, recreational, and cultural resources that make Downeast Maine special.
Specifically, we are interested in conserving lands that protect:
Public access to natural areas
Recreational resources
Scenic views & landscapes
Biological diversity and ecological corridors
Land and water resources
Climate change mitigation projects
Productive working landscapes (includes forestry, farming, fishing, etc.)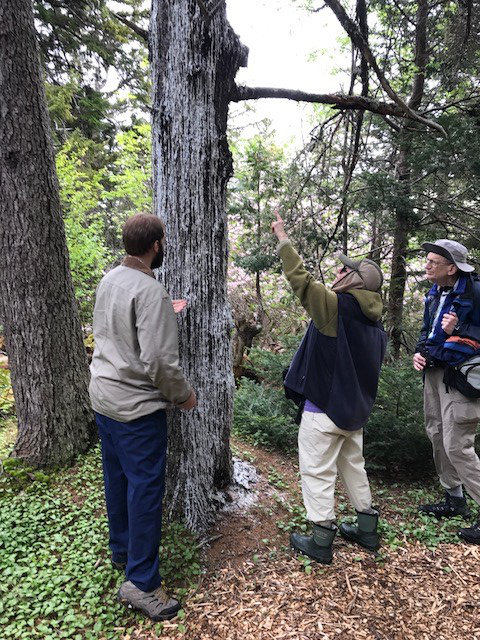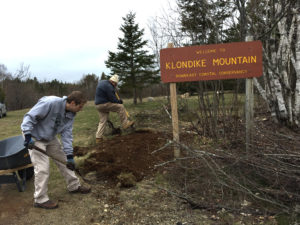 DCC works with willing landowners to protect land in the following ways:
Accepting donations of land
Purchase of land
Accepting donations of conservation easements
In each case, we work through voluntary relationships with individual landowners to develop the most appropriate conservation option for their property. Deciding to conserve your land requires thorough consideration of your interests for the future of the property as well as the financial and legal implications of entering into a conservation agreement.
Our professional staff can help you decide which conservation option may be most appropriate for you and your property. Every land protection project DCC pursues must involve landowners who have a sincere desire to permanently protect the conservation values of their land.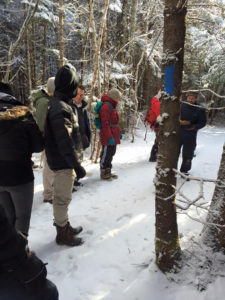 Downeast Coastal Conservancy is available to discuss the full variety of conservation options available to willing landowners. DCC encourages interested landowners to consult with their personal legal counsel early in this process.
These various options may be an attractive opportunity for landowners who own property with significant conservation values but have no heirs, have inherited property they do not wish to own, have substantial real estate holdings, have property that supports the local productive landscape (ex. forestry, farming, fishing, etc.), or are simply motivated to protect a special place they own in Downeast Maine.
Each of these techniques can be adjusted to accommodate the natural characteristics of the property as well as the needs of the landowner (including personal and financial objectives). DCC is a federally qualified charitable organization (501c3) and entering into a conservation agreement may provide substantial tax deductible benefits or a reduction in property or estate taxes. In any of these case, conservation agreements are permanent and may not be reversed which ensures that the property will not be impaired for future generation.
Important steps that are regularly part of conveying a piece of property to a conservation organization include surveying the boundaries of the property, obtaining a professional appraisal of the real value of the property, and having an environmental hazard assessment conducted.
DCC follows a careful selection process for the projects it agrees to pursue and the following information offers an overview of the conservation options it can consider:
Donate Your Land
By making a gift of land, DCC accepts the full responsibility of managing and stewarding a property and all of its interests in perpetuity.
Sell Your Land
In the process of purchasing land, DCC must identify and secure funds from a variety of sources such as government agencies, private organizations, and public/membership support. A landowner offering a "bargain sale" (selling the property for a price which is less than fair market value) increases the possibility that funding can be obtained for the transaction. A bargain sale may provide potential income tax benefits to the seller, as the difference between the appraised fair market value and the sale price is considered a tax-deductible charitable contribution.